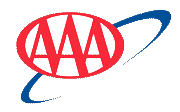 Join us at one of Worthington's longest standing traditions and largest one-day festivals, Old Worthington Market Day. Enjoy over 130 exhibitors with handmade arts and crafts, numerous charitable and civic organizations and family friendly fun.
Registration is now open for 2023. Event details are still being finalized and will be updated soon on our home page. More information for artisans, food vendors, community groups and sponsors can be found below.
We're accepting new vendors with prior approval. Please email the Chamber with 3 to 4 photos of your handmade items. One of your photos needs to include your setup. A 10x10 tent is required due to our "Rain or Shine" policy.
connect@worthingtonchamber.org or call (614) 888-3040 for more information

Thank You's from Last Year!
We're Bike Friendly: We hosted our first Bike Corral thanks to Rebel Transportation and the Bicycle and Pedestrian Advisory Board.
Live Entertainment: Stylie Studios tent, Booth #340 had student performances and other musicians throughout the day.
Thomas Worthington Marching Band:  Performed at noon on the NE green.
Parking Changes: Our friends at Olive AI allowed us to use their parking lot.
PARKING:
Event parking is available and will be made available later this year.
SHUTTLES:
A big thank you to our area businesses who are providing FREE shuttle services last year.
The Avalon of Lewis Center
Danbury Senior Living
Kemper House Worthington
The Griswold Center
Quarter Coach
Shuttle locations will be located near The Worthington Inn and Griswold Center. They will be driving from 9 a.m. to 4 p.m. for attendees.
FOOD:
We do have several food vendors participating in Market Day. This event is also the ideal time to support your favorite downtown restaurant and businesses.
DORA:
The City of Worthington does have a Designated Outdoor Refreshment Area allowing for alcohol in designated areas. Please visit our downtown establishments to get a DORA approved beverage.
Visit:
You can learn more about DORA and the rules by visiting our City of Worthington's website.